I'm unable to do videos for the next day or 2, so I put together some game recaps that serve as the Daily Roundup. I hope they can still be informative even without the soothing sites and sounds of my videos!
The 4th of July continued with some late-inning offensive fireworks in Lancaster as the Barnstormers hold off Lexington 13-9! The Barnstormers are allowing 8.76 R/G and scoring 7.89 R/G. Never change, Lancaster!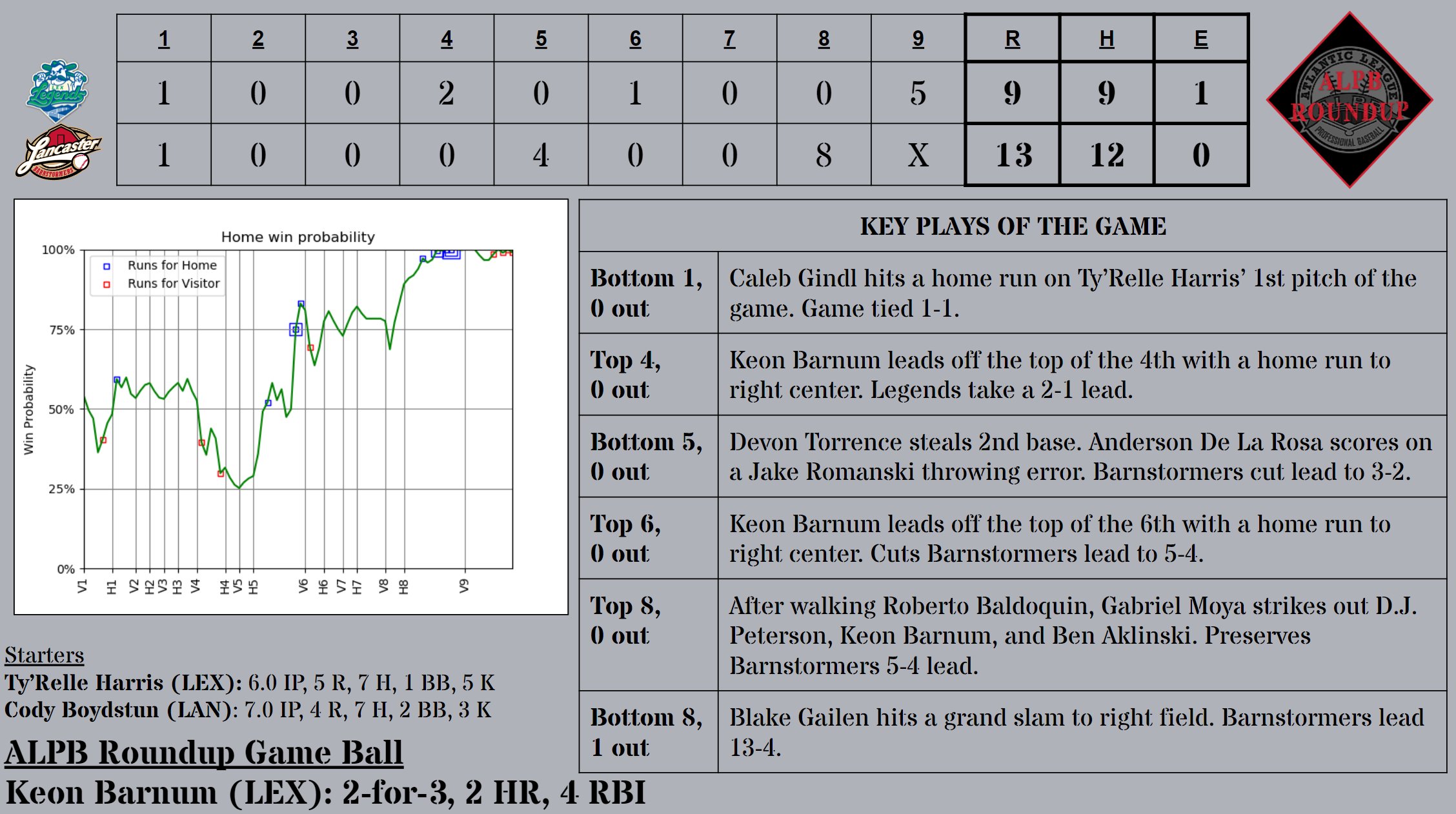 The Revs kept pace in the North Division while the Power dropped their 4th in a row. York scored 11 runs on 5 hits while West Virginia scored 6 runs on 13 hits. TOTALLY NORMAL ATLANTIC LEAGUE BASEBALL THINGS!!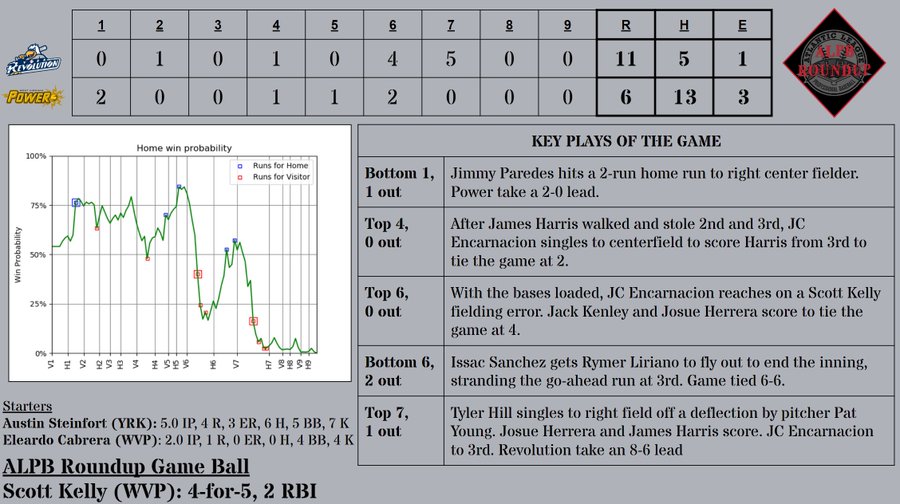 The Blue Crabs opened up their North Division lead to a full game over the Long Island Ducks, sliding past the Honey Hunters 7-3!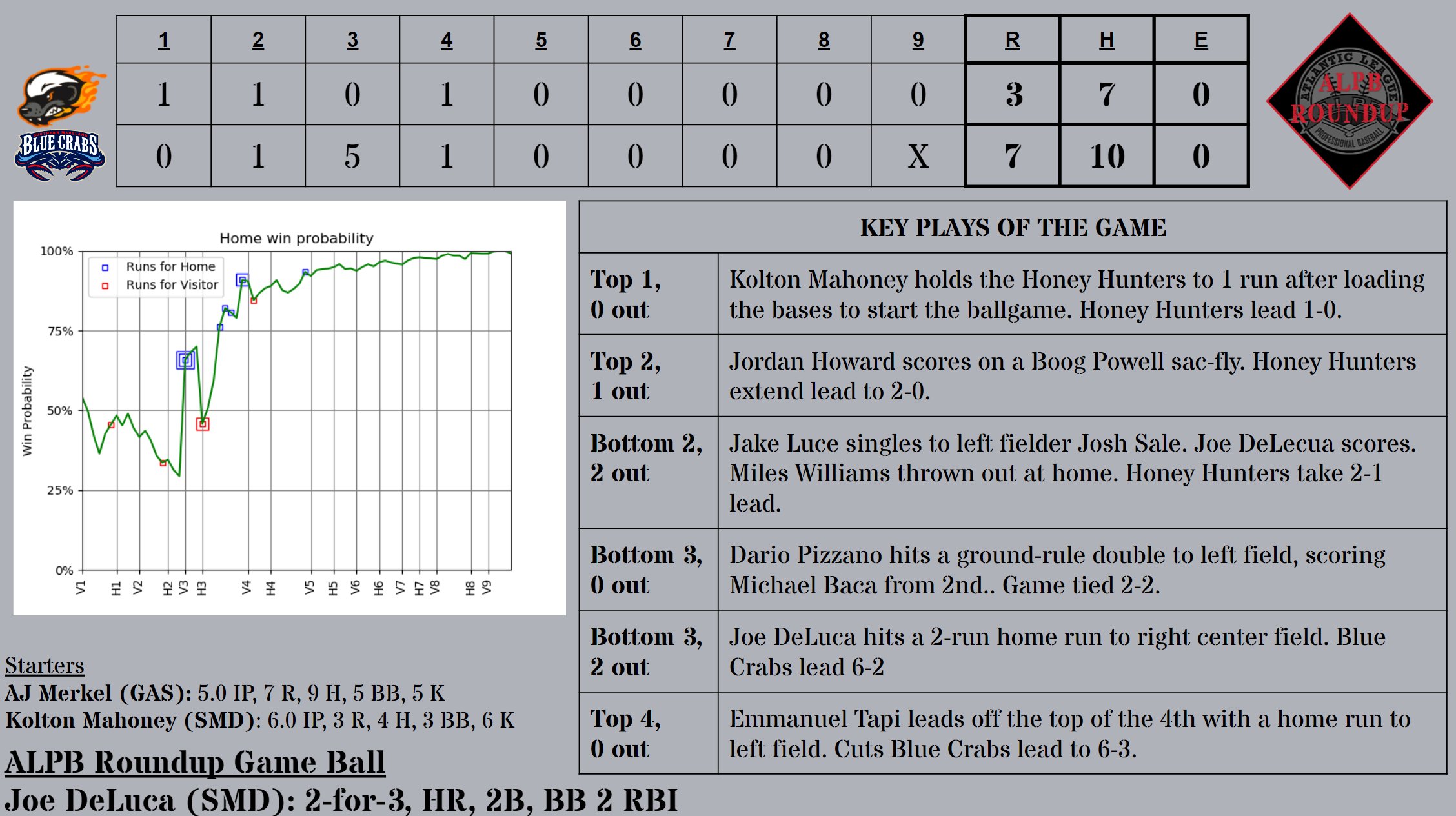 As always, follow us on YouTube (ALPB Roundup), Twitter (@ALPBroundup), Instagram (@ALPB_ Roundup), and subscribe to the site for email updates as we settle into the first full week of the 2021 season!