ALRIGHT. Video *should* be back in play tomorrow, but for now, we have game recaps from last night!
Game 1 of the Rockers / Ducks doubleheader had a business-like feel as Scott Harkin looked great in his Atlantic League debut. The man brought the sauce and only needed 1 K to get the job done. Really HARKINs back to old-school pitching. JOKES.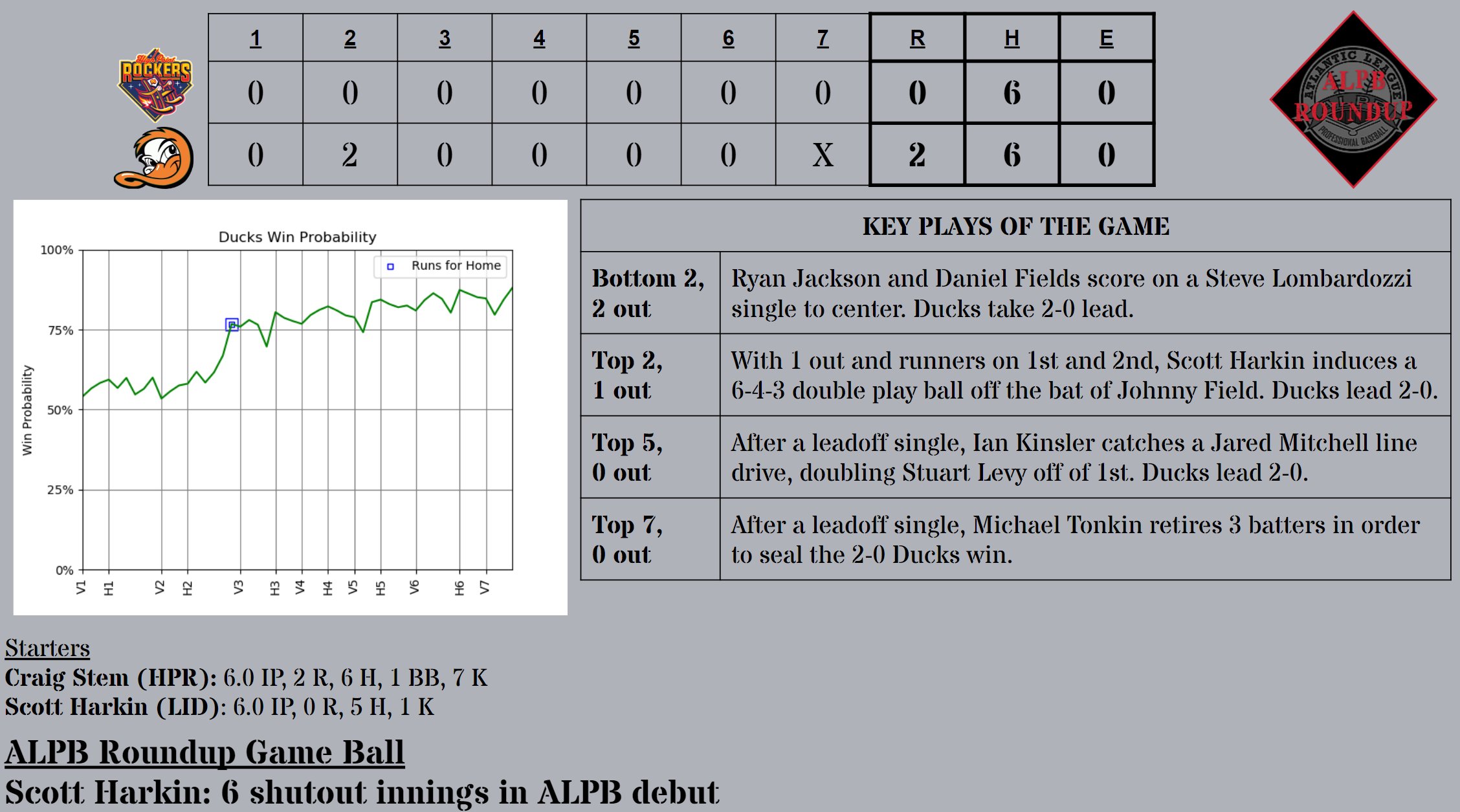 Playing the Ducks just feels like a nightmare. Like, even on days when their lineup isn't clicking, you need to sit down former MLB hitters and score off of a really solid pitching staff. It's hard to ever pick against them. ANYWAY, they swept the doubleheader yesterday and now they're back in 1st place!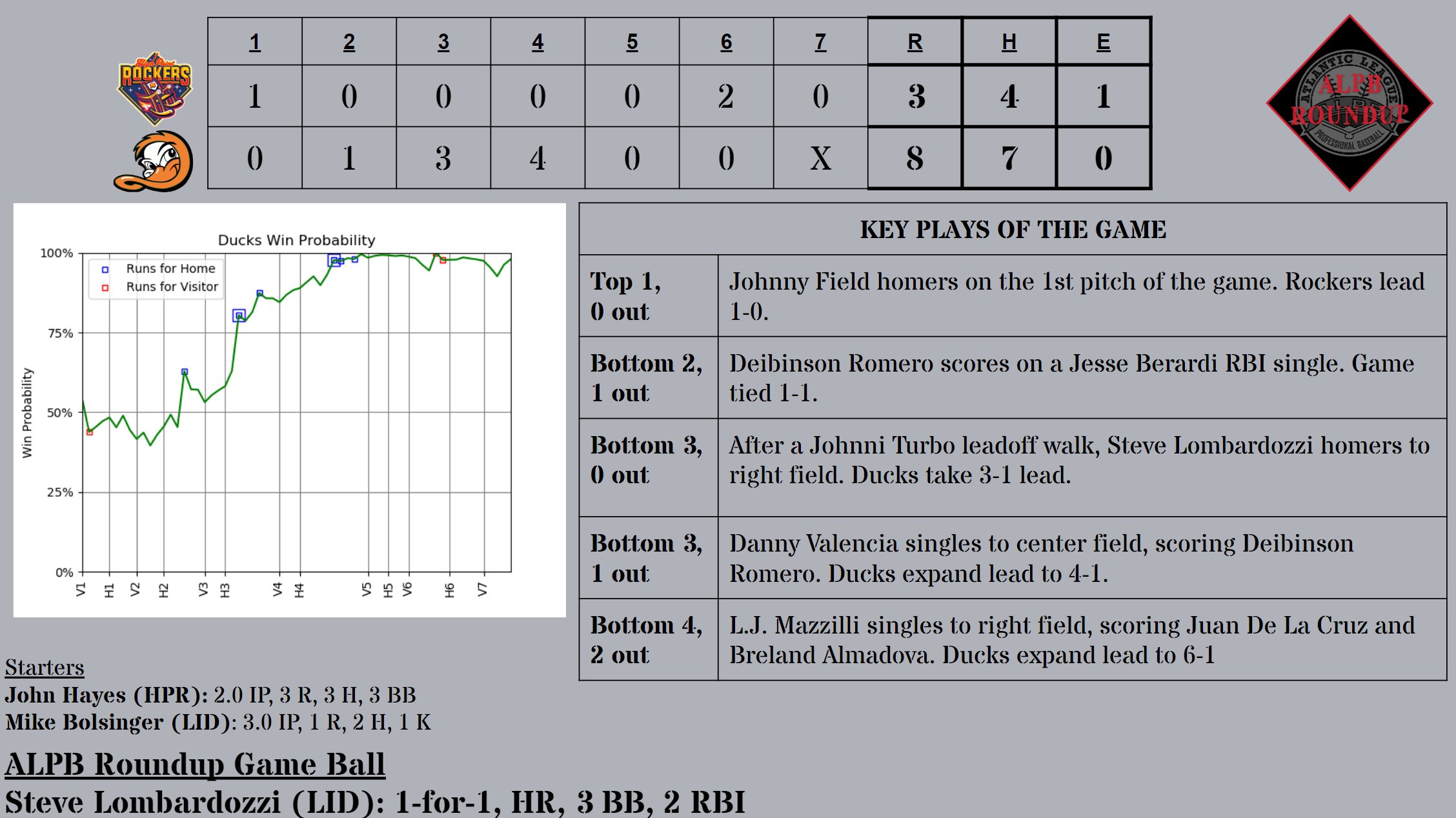 The Legends 'offense vs the Barnstormers' pitching staff was always going to be a nightmare. The Barnstormers' offense is still doing their thing. 47 runs in 2 games so far in this series. Oof.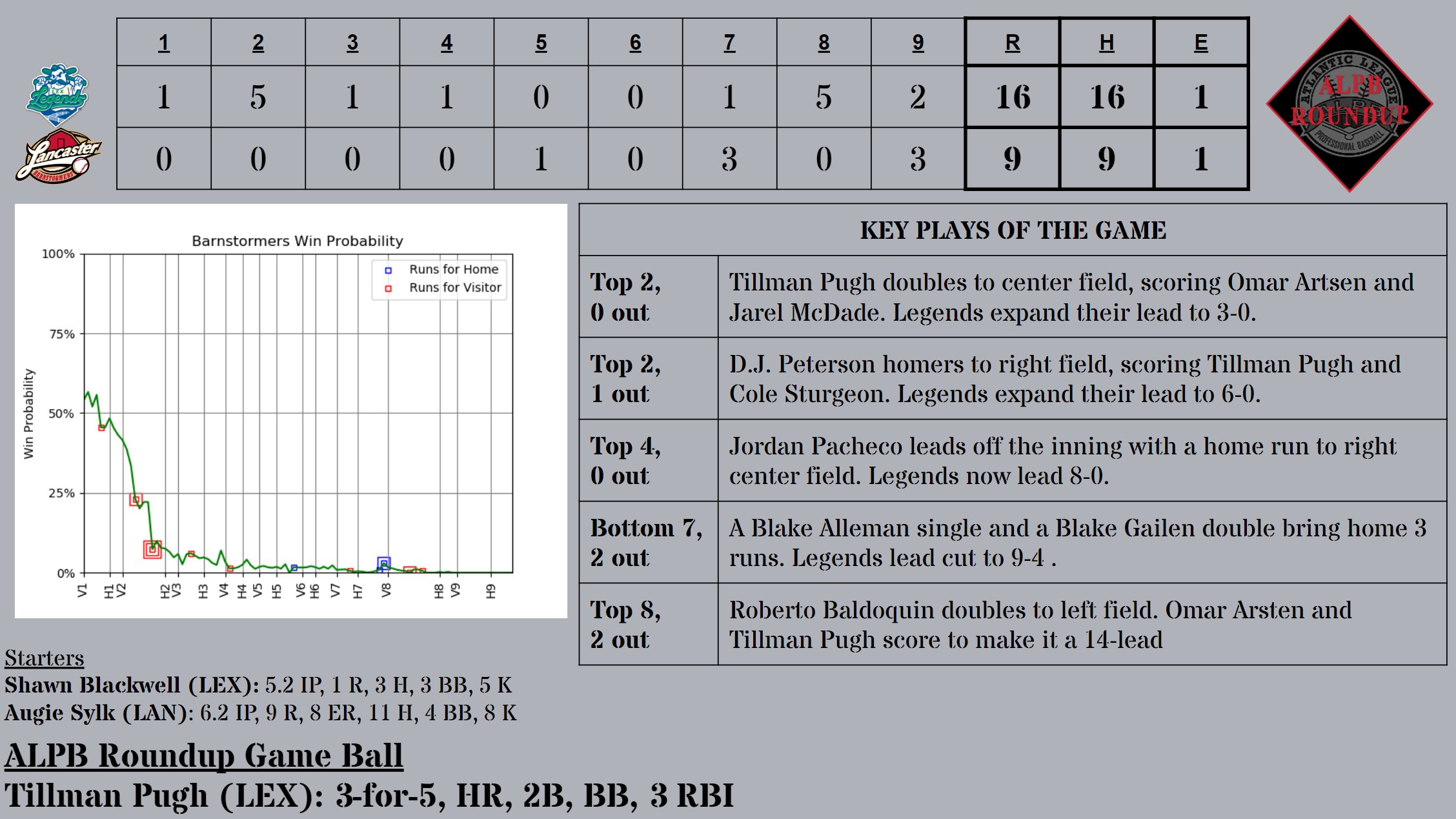 Gastonia is great because it's just a collection of dudes, led by a dude who hasn't played ball in 6 years, and these dudes either lose by a bunch of runs or beat the best teams in the league with reckless abandon. Guess which one these dudes did yesterday.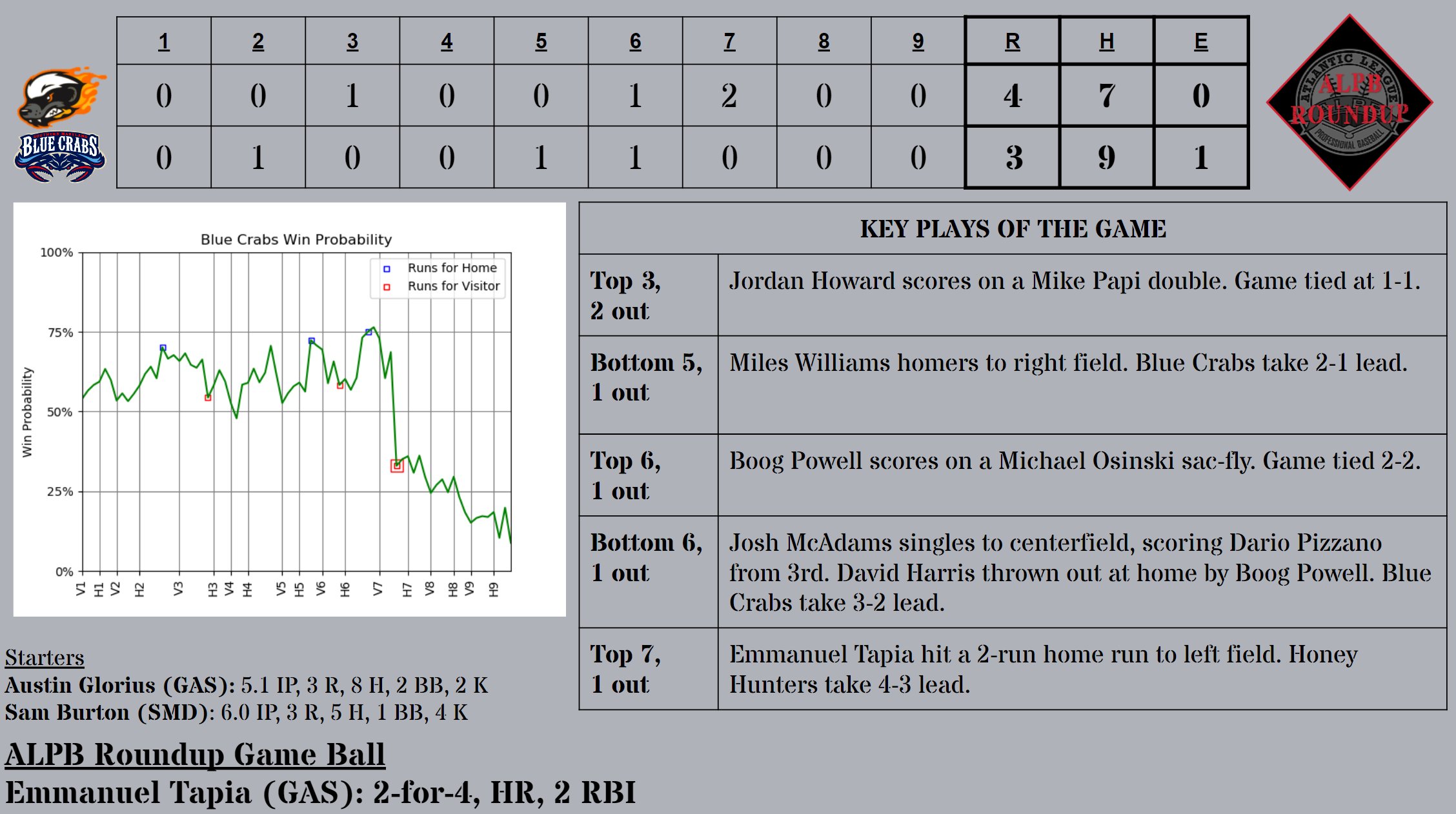 A 5-run 2 out rally for a walk-off win should be the best baseball game ever. But the 10 errors (including an error on the walk-off) lead me to believe that this game would have made my eyes bleed if it was broadcasted. Ts & Ps to FLD%. Pain.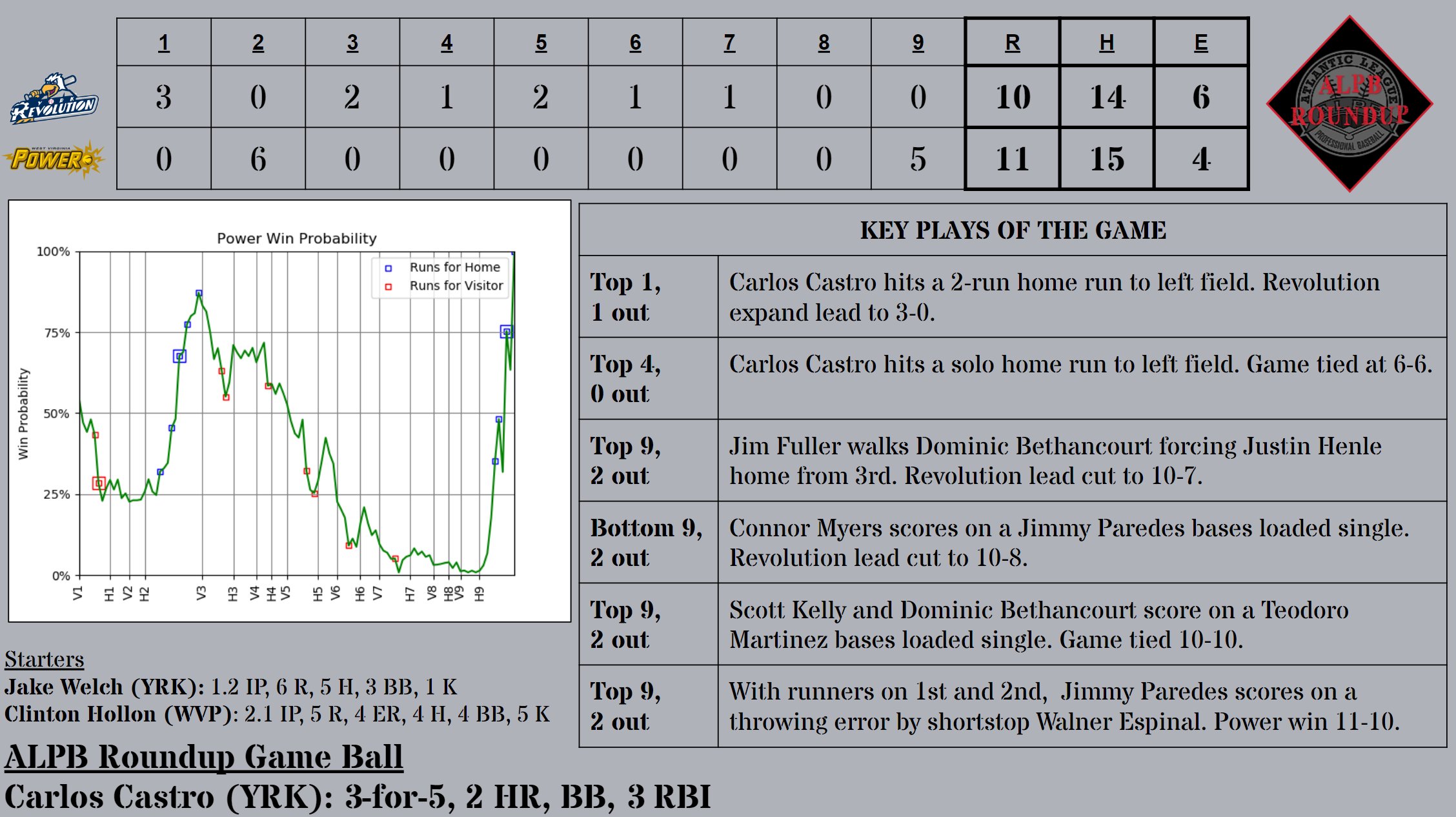 As always, follow us on YouTube (ALPB Roundup), Twitter (@ALPBroundup), Instagram (@ALPB_ Roundup), and subscribe to the site for email updates as we settle into the first full week of the 2021 season!